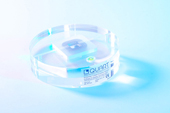 DVT_kp Test Phantom
The DVT_kp test phantom is designed for Quality Assurance/Quality Control at Cone Beam CT (CBCT) and/or Dental 3D equipment.
---
MAM/DIGI EPQC Phantom
Mammography Image Quality Test Phantom
The MAM/DIGI EPQC phantom is designed to be used as a universal tool for QA/QC routine testing in Digital & Analog Mammography. Due to its design it can also be used as a QA/QC tool for Digital Tomosynthesis. Unique in its kind, for the first time the MAM/DIGI EPQC phantom incorporates so-called Landolt Ring structures...
---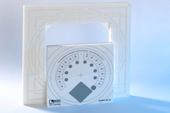 SP_dl
Radiography/Fluoroscopy Test Phantom
The SP_dl's special feature is an integrated kV test object. With it, the generator output stability can be monitored on a regular basis without performing invasive or non-invasive kV measurements...
---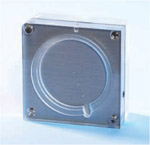 Dent/Digitest
The Dent/Digitest phantom is designed to be used for QA/QC routine testing in Dental X-Ray applications ranging from intra-oral, panoramic and cephalometric equipment.
Only one exposure is required to collect all necessary parameters...
---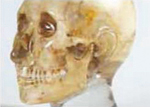 Anatomy Phantoms
Our body part x-ray phantoms allow repeated X-ray imaging of specific body regions. These phantoms include real human bones. They are ideal for schools and education, but also for medical applications or manufacturer equipment testing.